Background Screening
Home > Services > Background Screening
About Us
Japan Corporate Investigators, is a leading investigation and risk protection group that aims to provide high quality services all across the globe in support of its clients. more about us
Our Services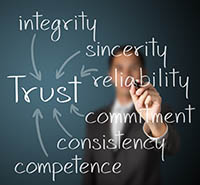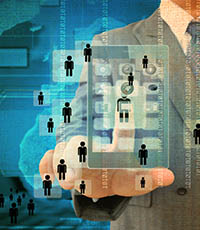 Background Check Services in Japan
Japan background screeners are glad to see you here. Welcome to our online portal of Background check services in Japan. We are providing complete range of background screening services in Japan and all its nearby regions. We have been providing Japan background check services from years and have gained expertise in it. With the widest range of network, it enables us to provide our background screening services worldwide. Our strong network with international presence and wide range of customized background verification service in Japan gives us pride in claiming as one of the leading background check providers in the verification industry.

Our prime background verification services in Japan are mentioned below:
Corporate Background Verification in Japan
Business background Screening in Japan
Business Partner Profiling in Japan
Vendor Background Verification in Japan
Employee Background Verification in Japan
Educational Qualification Check in Japan
Registration and Certificate Check in Japan
Employment Background Screening in Japan
International Corporate Records in Japan
Verification of Labour in Japan
Criminal Record Check in Japan
Court and Civil Litigation Check in Japan
Financial Regulatory Checks in Japan
Bankruptcy Check in Japan
Insurance Claim Verification in Japan
Employment background check in Japan is also very popular in Japan among businesses, and in terms it is essential also. We provide best in class service and complete report of the candidate. Our verification service in Japan is trusted by big brands, business houses etc. for hiring processes and to check whether their working environment is safe or not. We assure you of being the best background screening services provider in Japan. We are recognized as one of the highly demanded providers of background verification services in Japan giving real time presence across the world. We have experts to conduct background screening services in Japan, who give their best to get real facts out. Today, it is highly needed to obtain entire information stating the background, identity, education qualification, criminal history and financial status to confirm the overall potential of a person.

By taking a look on growing frauds and scams coming up due to fake profiles, changed academics, it's quite sure that faith in people and truth of certificates, records, licenses and document has gone way too low. Hiring an honest and right employee for the job has always been an essential need of every corporate sector and business house. We conduct pre-employment background check in Japan to mitigate the risk of employee frauds. Japan background screeners are well specialized in conducting background checks on any employee of yours. We are also capable of collecting exact and relevant data that will help you take right decisions regarding the recruitment of the employee in less possible time.

Our tailored solution provided by our background screeners of Japan involves factual information. That prevents various corporate sectors from getting affected with severe losses and helps them to take best informed decisions with much confidence. Background check for employment in Japan will be an ease with us as we provide services in whole region of Japan including major cities like Tokyo, Yokohama, Osaka, Nagoya, Sapporo, Kobe, Kyoto, Fukuoka, Kawasaki, Hiroshima, Sendai, Kitakyushu, Chiba, Sakai, Kumamoto.

To know more about verification services in Japan or to acquire any of our Japan employment screening services, kindly write to us at info@japancorporateinvestigators.com.