Corporate Risk

Investigation Services

Business Background Investigation, Corporate Due Diligence, Competitive Intelligence investigation, Corporate & Business Intelligence, Litigation Support Investigation, Corporate Record Research more

Intellectual Property

Rights Investigations

Trademark, Copyright, Design and Patent Infringement Investigation, Parallel Trade Investigation, Gray Market Investigation, Conduct & Organize Criminal/Civil Seizures, Customs Protection more

Backgrund Check

& Documents Verifications

Employment Background Screening, Education Qualification Verifications, Registration & Certificates Checks, International Public Record Investigations, Other General Verification Services more
About Us
Japan Corporate Investigators, is a leading investigation and risk protection group that aims to provide high quality services all across the globe in support of its clients. more about us
Our Services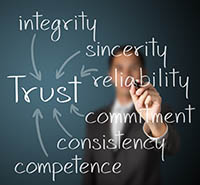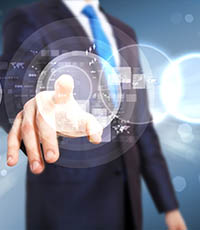 Japan Corporate Investigators
Japan corporate investigation is an international corporate risk investigation company operating locally from Japan. Japan corporate investigators are identified as the proven source for effective consultancy on risk management and superior investigation services to all kind of clients who are associated with many commercial organizations like Insolvency Practitioners, Corporations, and Proprietors, Law firms, Solicitors firms and International Private Investigators in all across the Japan. Our Corporate Investigation in Japan are bases on the great philosophy to thoroughly understand and review the major issues related to competitive intelligence, corporate matters, due diligence, employees or business backgrounds checks with ample of researches. Corporate investigators in Japan are marvelous example of great work and securing all corporate houses from fraudulent activities rising in this sector.

Corporate investigations in Japan are popular among various local agencies in Japan as this protects you from potential business risks. Our investigation agency in Japan is known for the quality of work and assistance we provide to our clients. Our investigative procedures are quite sound in eliminating the cause of fraudulent and deceptive processes and which can thrive the corporate by improving the operation and policies.

We are committed with full endeavor to provide you with Japan due diligence investigation services with concluded and interpreted reports. Our reports consist of all the relevant information required by client and is 100% factual, accurate and effective. Each of our investigators in Japan has an experience of over 5 years, which helps us provide efficient risk prevention techniques to our clients. With a highly qualified team of corporate investigators and with our latest technology we are able to uncover the truth and provide a clear picture of the matter to client. This helps them to enhance their strategies and take better informed decisions. Unlike, other corporate investigators who are not locally present in Japan, we are located in Sofia and are operating from local grounds.

Our due diligence investigators in Japan are self-motivated and are excelling in their goal of fulfilling the various needs of local/international clients. Most of our investigators are operating in various locations of Japan including major cities like Tokyo, Yokohama, Osaka, Nagoya, Sapporo, Kobe, Kyoto, Fukuoka, Kawasaki, Hiroshima, Sendai, Kitakyushu, Chiba, Sakai, Kumamoto.

We are confident in our mission of providing excellent corporate risk investigation services in Japan. We are prompt in responding to your queries, so that you don't have to wait anymore for the solution of your problem.

How to contact private investigator in Japan, or to know more about Corporate Intelligence investigations in Japan, kindly write to us at info@japancorporateinvestigators.com.